Hi :)
I hope you all had a great holiday!
I was out and about a lot, so there was not a whole lot of resting, and I have had a sore throat since Friday :( I'm hoping it gets better soon!!!
Today's project is a bolero!
I thought it would be a perfect project to share since New Years Eve is coming up... Something quick to make in time to keep your shoulders warm, but won't cover up your cute dress (or shirt)!
Here is a crochet version:
And here is a knit version:
When I first started crocheting, I had no idea these were called boleros (I thought they were called a shawl.
Very different design...) Now I'm obsessed with them! They are the perfect amount of cover up without hiding your cute top ;)
Have fun making these and I'll see you back here tomorrow :)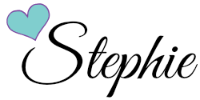 *{You can find this project and other Monday, Funday projects by clicking the
'Free'
tab on the main blog page.}