Hi :)
This week's project is: Christmas lights!!
Here is the knit version:
(via)
And here is the crochet version:
(via)
These would be great decorations for the holiday! Also a good way to use up scraps and make room for new yarn!
And they don't require electricity and can't be broken ;)
Also, is anyone else excited that
The Sing-Off
is going to be on tonight?!!
Send me a message or write on my
Facebook page
and we can talk about it LOL!! :)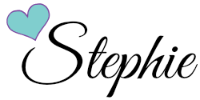 *{You can find this project and other Monday, Funday projects by clicking the
'Free'
tab on the main blog page.}