Hi :)

Don't have any Easter/Spring decorations? Have lots of scraps of yarn? Then today's project is perfect for you!
Easter Egg Garland
(via)
Fun and quick and gets rid of those super small amounts of yarn that you might not know what the heck to do with :)
Have a great Monday!!
On another note, my hubby is going in for a pretty serious procedure this morning so lots of positive vibes and prayers (if you pray) our way. I'm very anxious and nervous... I will try to update, but I won't be going into too much detail, as I want to keep some personal things to myself.
xoxo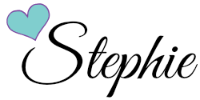 *{You can find this project and other Monday, Funday projects by clicking the
'Free'
tab on the main blog page.}