Hi :)
If you've been crocheting for a while, there's a chance you've heard of the blog called
Moogly
.
Tamara
has some amazing patterns, round ups, and tutorials that she shares with her readers.
She recently posted a new FREE pattern on her blog called: Loopy Love Blanket
This pattern includes directions for 6 different blanket sizes! So amazing!
I am so excited to start this blanket myself... A family member recently asked if I could make a blanket for a baby shower for this upcoming weekend so I will be working as quickly as I can on this beauty!
Give it a try yourself! :) I'd love to see photos!
Remember, you can always go to my
Ravelry projects page
to see what I'm working on. I try to regularly update project information with my personal notes and photos.
Add me as a friend too
!!
xoxo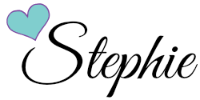 *{You can find this project and other Monday, Funday projects by clicking the
'Free'
tab on the main blog page.}