Hi :)
Today's post is a little later than when I normally post... I had some free time and thought I'd come on here and share a fun project with you all
Chevron Infinity Scarf
(picture via:
beesandappletrees.blogspot.com
)
Pattern
HERE
These colors are so good together... I love the South Western vibe as well :)
I hope you give it a try!
I am trying to get back into my regular blogging schedule, but if there are some missed days, know that I am still here; just taking care of some personal issues at the moment :)
Thanks for sticking around!
xoxo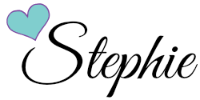 *{You can find this project and other Monday, Funday projects by clicking the
'Free'
tab on the main blog page.}